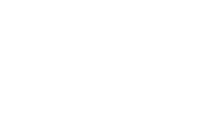 CLC-10 / CLC-50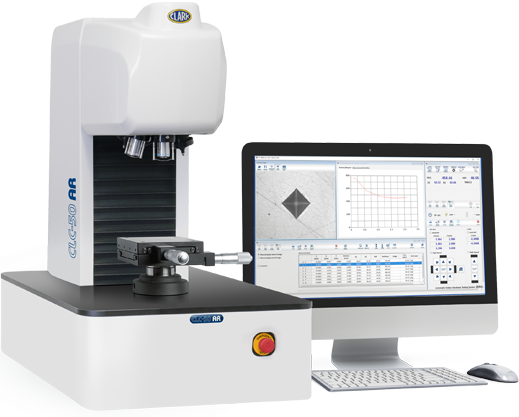 CLC-AR
FULLY-AUTOMATIC VICKERS / KNOOP HARDNESS TESTING SYSTEM
The CLC-AR is an all in one hardness testing system that allows for indenting, auto-reading, viewing and recording data from one convenient station. The CLC-AR comes with a precision manual stage, making it simple to precisely adjust your X-Y axis. Once set, it produces readings, conversions and reports with just the click of a button.
Instant Vickers (HV) or Knoop (HK) Hardness Chart Display
Multi-data Measurements
Quick Measurement Indentation for Easy Edits and Image Archives
Convenient Data Transfers, Reports and Storage
Z-Axis Memory Feature
Special Features
The CLC-10 and the CLC-50 are designed with an expansive work area for testing large samples. Each utilizes a motorized Z-axis system that can accommodate up to 110mm (CLC-10) or 210mm (CLC-50) sample heights. Both models are available with a manual X-Y stage ((X) 50mm x (Y) 50mm).
SPECIFICATIONS

CLC-10 AR / CLC-10 ARS

CLC-50 AR / CLC-50 ARS

TEST LOADS

VICKERS (HV)

0.01, 0.02, 0.025, 0.05, 0.1, 0.2, 0.3, 0.5, 1, 2, 2.5, 3, 5, 10 kgf
0.05, 0.1, 0.2, 0.3, 0.5, 1, 2, 2.5, 3, 5, 10, 20, 30, 50 kgf

KNOOP TEST LOADS (HK)

0.01, 0.025, 0.05, 0.1, 0.2, 0.3, 0.5, 1, 2 kgf
0.05, 0.1, 0.2, 0.3, 0.5, 1, 2 kgf

BRINELL TEST LOADS (HBW)

1/1, 1/1.25, 1/2.5, 1/5, 1/10, 1/30, 2.5/6.25, 2.5/7.8125 mm/kgf
1/1, 1/1.25, 1/2.5, 1/5, 1/10, 1/30, 2.5/6.25, 2.5/ 7.8125,

OPTIONAL LOAD SETTINGS

Max of 64 types of test loads – 0.01~10kgf (min 0.01kgf )
Max of 64 types of test loads – 0.05~50kgf (min 0.01kgf )
LOADING SYSTEM
Automatic Direct Loading System with Load-Cell feedback
Automatic Direct Loading System with Load-Cell feedback
LOAD-CELL(s)
0.01~10kgf: using 2 Load-Cells
0.05~50kgf: using 2 Load-Cells
FOCUSING METHODS
Automatic Operation or Manual Operation (using motorized Z Axis System)
Automatic Operation or Manual Operation (using motorized Z Axis System)
TURRET ROTATION
Automatic-Motorized
Automatic-Motorized
MEASUREMENT OF INDENTATION
Automatic Reading/Manual Reading
Automatic Reading/Manual Reading
LOAD APPLYING SPEED
Initial Descending Speed Approximately 180μm/s
Effective Loading Speed Approximately 30μm/s for under 1kgf Test Load and Approximately 80μm/s for over 1kgf Test Load
Initial Descending Speed Approximately 180μm/s
Effective Loading Speed Approximately 30μm/s for under 1kgf Test Load and Approximately 80μm/s for over 1kgf Test Load
DWELL TIME
5 ~ 99 sec
5 ~ 99 sec
INDENTER
Vickers Test (HV): 1pc
(optional) Knoop Test (HK) and Brinell Test (HBW): Tungsten Ball ǿ1mm ǿ2.5mm
Vickers Test (HV): 1pc
(optional) Knoop Test (HK) and Brinell Test (HBW): Tungsten Ball ǿ1mm ǿ2.5mm
OBJECT LENS
Infinity Corrected Long Working Distance (LWD) Lens 1pc: X10 & X50 (Optional X1.25, X2.5, X5, X20, X40 or X100)
Infinity Corrected Long Working Distance (LWD) Lens 1pc: X10 & X50 (Optional X1.25, X2.5, X5, X20, X40 or X100)
INDENT MEASUREMENT SYSTEM
Camera: automatic measurement using 1.3 MP
Camera: automatic measurement using 1.3 MP
SOFTWARE
ARS (Windows10®/64bit)
ARS (Windows10®/64bit)
OUTPUT SIGNAL
USB (RS232C converter: built-in)
USB (RS232C converter: built-in)
DIMENSIONS
Manual 110X110 mm / Auto 150X150 mm
Manual 110X110 mm / Auto 150X150 mm
X-Y STAGE MOVEMENT
Manual (X) 50mm x (Y) 50mm / Motorized (X) 225mm x (Y)180mm (mouse or joystick control)
Manual (X) 50mm x (Y) 50mm / Motorized (X) 225mm x (Y)180mm (mouse or joystick control)
MAX. HEIGHT OF SPECIMEN
110 mm From Manual / Motorized Stage Top
210 mm From Manual / Motorized Stage Top
MAX. DEPTH OF SPECIMEN
180mm
180mm
LIGHT SOURCE
LED Illumination
LED Illumination
ACCURACY
Vickers(HV) / Knoop(HK) Test: Conforms to tolerances per ASTM E92 and ISO 6507-2, ISO 4545-2
Brinell(HBW) Test: Conforms to tolerances per ASTM E10 and ISO 6506-2
Vickers(HV) / Knoop(HK) Test: Conforms to tolerances per ASTM E92 and ISO 6507-2, ISO 4545-2
Brinell(HBW) Test: Conforms to tolerances per ASTM E10 and ISO 6506-2
SAFETY DEVICE
Protection Cover on Turret for indenter(s) & Each Objective Lens(s)
Protection Cover on Turret for indenter(s) & Each Objective Lens(s)
DIMENSIONS
H 720 (28.3") X W 415(16.3") X D 650(25.6") mm
H 820 (32.3") X W 415 (16.3") X D 650 (25.6") mm
WEIGHT
Approximately 100kg (220 lb.)
Approximately 100kg (220 lb.)
POWER SUPPLY
1P AC100~120V / AC240V(50/60Hz): selectable by switch
1P AC100~120V / AC240V(50/60Hz): selectable by switch