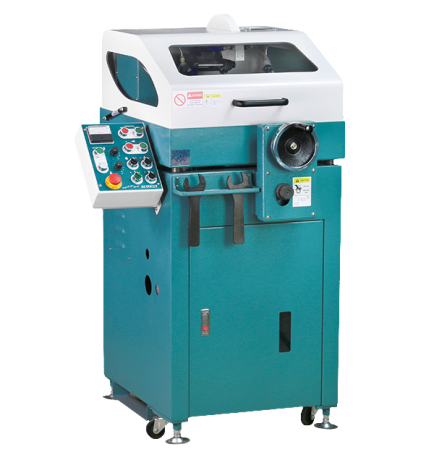 Spindle design with high precision bearings, radial and axial loading capacities
Safety sensor confirms when spindle stops allowing the top cover to be opened.
Front and rear limit sensors control the cutting distance.
Intuitive operation panel.
Both manual and auto mode X axis hand wheel table control.
Ampere meter displays load of cutting motor.
Learn More